Let me share a little about myself…
I was born on the West Coast, grew up on the East Coast and lived for 23 years on the Gulf Coast in Houston, Texas before moving to Denver 14 years ago. The decision to move to Denver was like a home-coming. I was especially excited to live in a region where we experienced four seasons again as I had missed winter terribly during the time I lived in Houston. Houston was a sprawling, metropolitan area that was starting to resemble Los Angeles in my opinion. And, the neighborhood in Denver where we settled felt more in line with the neighborhood where I grew up in Cambridge, Massachusetts. Tree lined streets with parking on both sides – and homes so close that you could call to your neighbor from inside of your house, through your window!
In addition to being a psychotherapist, I am a wife, step-mother, aunt, daughter, artist and friend. Over time, I have come to know that my quality of life is wholly dependent on the quality of my relationships with myself and others. And by others, I don't mean just people, but animals too! I loved animals as a child, but it wasn't until I was an adult I was able to bring dogs into my life and to pursue an unfulfilled passion of being around and riding horses.
Personally, I have a deep connection to horses and the time that I spend with them. Whether riding or on the ground, there is a spiritual component to that relationship that always helps to center me. Professionally, I offer psychotherapy sessions with horses and have witnessed the healing that occurs for clients in those sessions. One of the passions I have is serving as a board member and co-therapist with the non-profit organization Hope Held by a Horse. Once a month I help facilitate a daylong equine workshop for women who have a diagnosis of breast cancer. The courage these women embody is humbling, and they are a true inspiration to me.
Whether I am working, riding or spending time with family and friends, I appreciate my ability to laugh at myself. I recognize that it's a moment to practice acceptance; thus, I try to approach each one of life's challenges with a dose of humor. When I'm struggling and need to laugh, I may let my basset hound inside and watch him tear up and down the stairs at top speed. Or look back on my time spent teaching, remembering, for example, when one of my young students asked me, eyes full of curiosity, "When you were a little girl, did snakes have legs?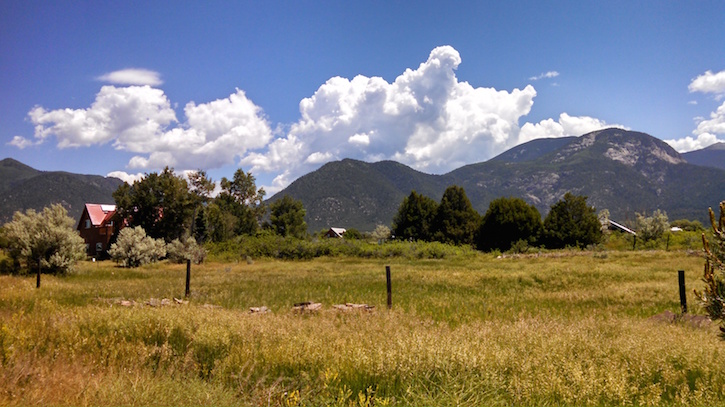 When I'm not working, you'll generally find me spending time with my husband and dogs. Though, if it's the weekend, I may be at the barn getting ready to ride. When I can, I love to spend time in the mountains or go to Taos, New Mexico; it is truly a heart space for me.
Why I do this work …
I knew from a young age that my life's work would be in helping people. (I was actually planning on becoming a doctor!) As a young adult, I participated in various volunteer experiences and received volunteer crisis intervention training. This helped me to see that the combination of my natural abilities and professional training allowed me to support people who were adjusting to sudden changes, transition or loss in their lives. It was then that I decided to pursue a graduate program in clinical social work.
Throughout my clinical career, my time spent in institutions like M.D. Anderson Cancer Center, Porter Hospice and The Hospice at the Texas Medical Center has provided me with a template for living. Coming alongside of people who were facing chronic and life threatening illness put me in a position to learn from them what mattered in life. By listening and being open to examining my own values, I have been able to consider how my priorities need to change. These experiences also helped me become skilled at helping people manage grief and loss, relationship issues, life transitions, and other common but serious issues like anxiety, stress or depression. I recognized that these individuals were allowing me to share in a difficult part of their life. I am honored when a person makes the decision to trust me enough to be vulnerable and ask me to share in his or her journey.
What my clients have taught me …
They taught me that when you are faced with a seemingly insurmountable life challenge, it is possible to come through stronger on the other side. You can discover new reserves of strength and possibility by learning to be non-judgmental, compassionate and by learning to give and receive support.
Some of my clients use humor to cope with challenging or stressful circumstances. They have shown me that the ability to laugh can have a dramatic impact on your treatment and quality of life. For starters, humor has allowed many of my clients to open up and connect with me, becoming active participants in facilitating trust in our relationship. Finding laughter in moments of struggle can offer new perspective on your situation, revealing opportunities and solutions you hadn't been able to see before. It can even help deal with illness and life threatening circumstances.
My clients have also shown me that counseling works. I know it works because I have witnessed the positive changes in those who are committed to their growth. And, I know from my own experience as a therapy client that it is possible to experience the safety, guidance and support needed to strengthen resilience and overcome life's difficulties.
My belief is that a therapeutic relationship is built on trust, empathy, skill knowledge and intuition. As we work together, I will provide the support and guidance needed to successfully address and resolve your concerns whether they are present day realities or rooted in the past.